Recurring Revenue
No Startup Fees
No Territories
You own the business so you call the shots
It's Your Business
You control your destiny and your quality of life. You set your own schedule. You determine your growth and you decide when and how to exit. You promote recurring internet marketing services that are in high demand. You enjoy ongoing monthly income from each sale you make.
It's Your Team
Your developers, your designers, and your marketers do all of the work while your team managers ensure quality and results for your clients. Best of all, since they are corporate employees, located in the corporate office, we handle all the expense!
Unlimited growth potential and no territories
Unlimited growth potential and no territories
Your Potential
– Unlimited Income Potential –
– Set Your Own Schedule –
– Recurring Revenue –
Your Office
– Downtown Bluffton –
– Heavy Traffic Frontage – 
– Large Visible Signage –
– New VOIP Telephones –
Your Market
Bluffton offers an innovative, pro-business climate, an entrepreneurial network of resources, and programs designed to give area businesses a competitive advantage.
Our Proven System
United WebWorks has been delivering end to end internet marketing solutions for over 16 years.
Our Support
We help you grow your scalable business. We provide marketing, training, and back office services. We do all the production work and support you and your clients.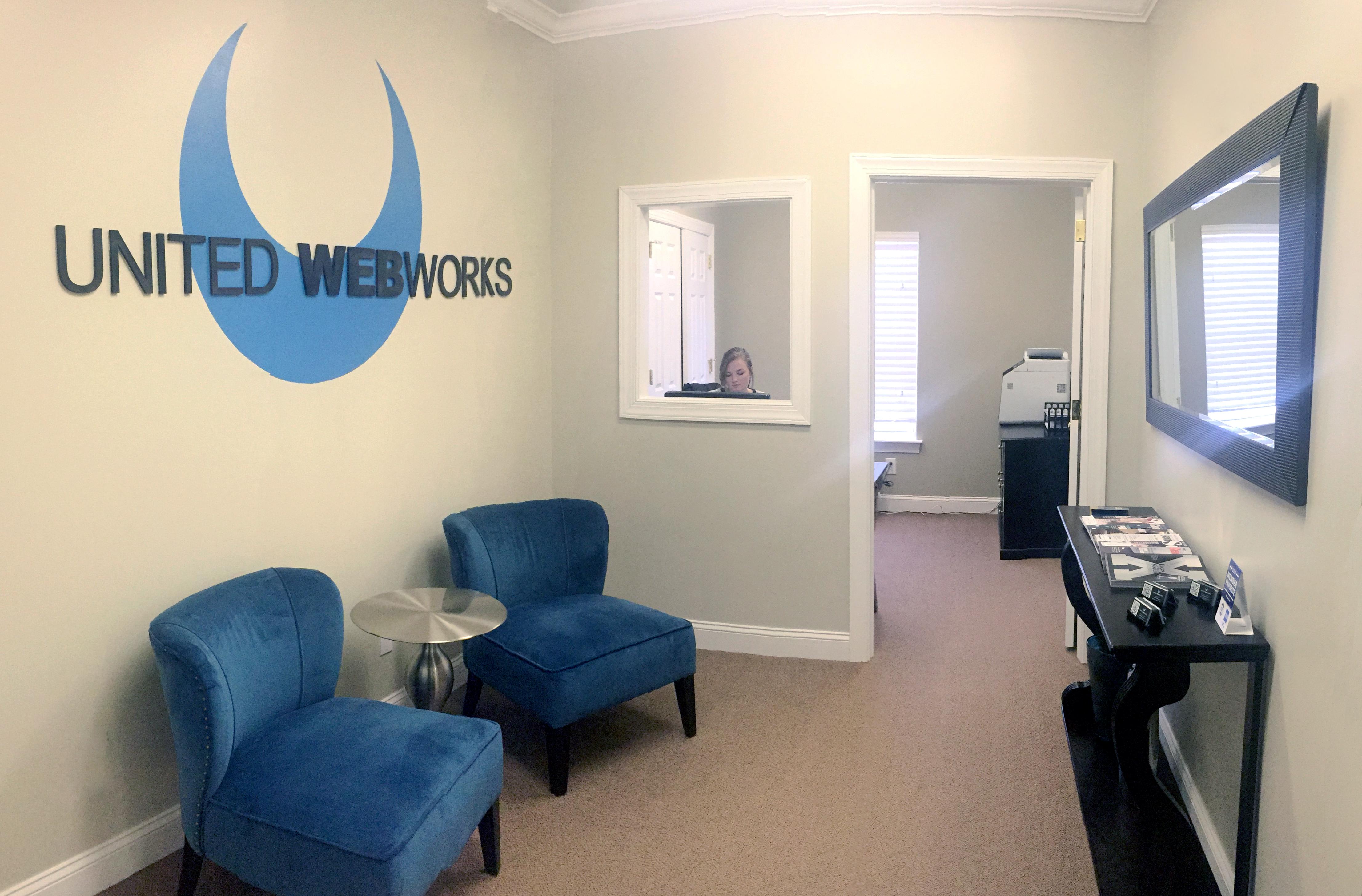 We Are Different
No organization really wants a website.They want more revenue and a stronger bottom line. We get it. We learn about your organization's goals and the objectives you have for each and every member of your audience. Then we develop campaigns to make it happen.
We Are Tenured
United WebWorks is a Georgia Chapter (S) corporation founded in 2002. Headquartered in Savannah, the company provides website design, development, and marketing services, not only to Savannah area organizations but to clients in New York, Los Angeles, San Francisco, and other major markets.
What We Do For Your Clients
There is a huge and growing demand for your services
Marketing
Social Media Marketing
Search Engine Optimization
Email Marketing
Reputation Management
Content/Blog Marketing
Google Pay Per Click
Geo Targeting/Fencing
Website Retargeting
Search Retargeting
Drip Marketing
Design
Website Design
Corporate Identity
Brochure Design
Traditional Print-work
Development
Website Development
Mobile Apps
Custom Cloud Solutions
Software Integrations
Support
Website/Email Hosting
Marketing User Support
Website Support
Technical Support
Training
We do all the heavy lifting, and the boring work too
Production
All Design Work
All Development Work
All Marketing Campaigns
Support
Project Management
Client Relationship Mgmt.
Client Support
Accounting
Reception
Accounting
Client Invoicing
Accounts Receivable
Accounts Payable
Reporting
Training
Agency Management
Agency Software
Consultative Sales
Marketing for Success
Marketing
Local Listings
Search Engine Optimization
Social Media Marketing
Email Marketing
And this is all we expect from you, just follow a few simple step
Client Acquisition
Networking
Social Engagement
Email Engagement
Needs Assessment
Proposals
Agreements
Sales Presentations
Client Management
Up-selling/Cross-selling
Client Reviews
Client Referrals
Client Satisfaction
Project Liaison
Past Due Accounts
One Golden Ticket Only

Apply Now!
United WebWorks' offices require a minimum on-boarding investment of $50,000. The Bluffton office, however, is move-in-ready and the startup investment has already been paid.