United Webworks
Our Story is Your Solution.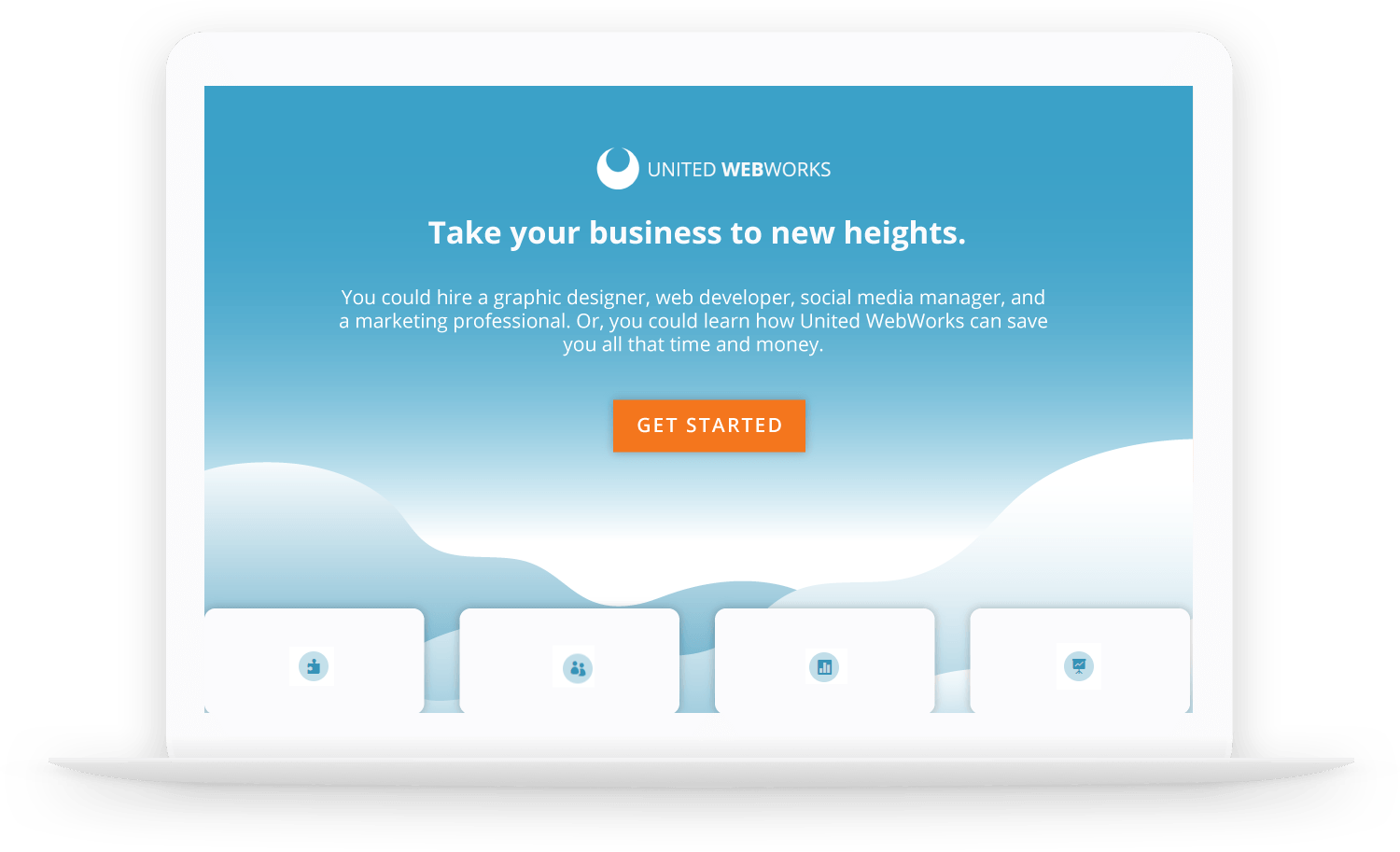 Our Approach to Digital Marketing is Centered Around Learning & Growing With Your Users
United WebWorks saw a gap in the web development market and we are filling it. There are many companies or freelancers available who are excellent technical developers, or they are excellent graphic designers. But many of them aren't both, and even less of those can combine them with the experience in marketing and the goal-oriented mentality that we have. If you have milestones to reach, budgets to adhere to, and expectations to exceed, we want to partner with you.
We offer full service web solutions for people who do business on the web. We know that you don't just want a website – you want more business. You want clients, sales, and positive press, and you need it done in the most effective way possible to save time and resources. We're willing to say what some aren't – you are on the web to make money, and we are here to help you do it. 
United WebWorks features a full staff operating within their specialty. We provide the designers, the programmers, administrative, and support staff needed to create a truly successful website. When you work with us, you will be partnered with a project manager that will walk you through the entire process with each expert.
We pride ourselves on our local, personal service to the greater Savannah area. However, with clients in Los Angeles and New York, we are happy and able to build sites all over the world. We are in contact as much – or as little – as is needed to make your web development process work for you.
Our consultation doesn't usually involve a direct sales pitch- we just want you to leave our office feeling like you learned how your website should work.
You can get your free consultation or just contact us for more information. We look forward to hearing from you.
Strategic Management
Strategic management is the continuous planning, monitoring, analysis and assessment of all that is necessary for an organization to meet its goals and objectives.
Professional Ethics
Professional ethics are principles that govern the behavior of a person or group in a business environment. Like values, professional ethics provide rules on how a person should act towards other people and institutions in such an environment.
Customer Loyalty
Customer loyalty is the result of consistently positive emotional experience, physical attribute-based satisfaction and perceived value of an experience, which includes the product or services. 
YOUR NEW DIGITAL MARKETING DEPARTMENT KNOWS: