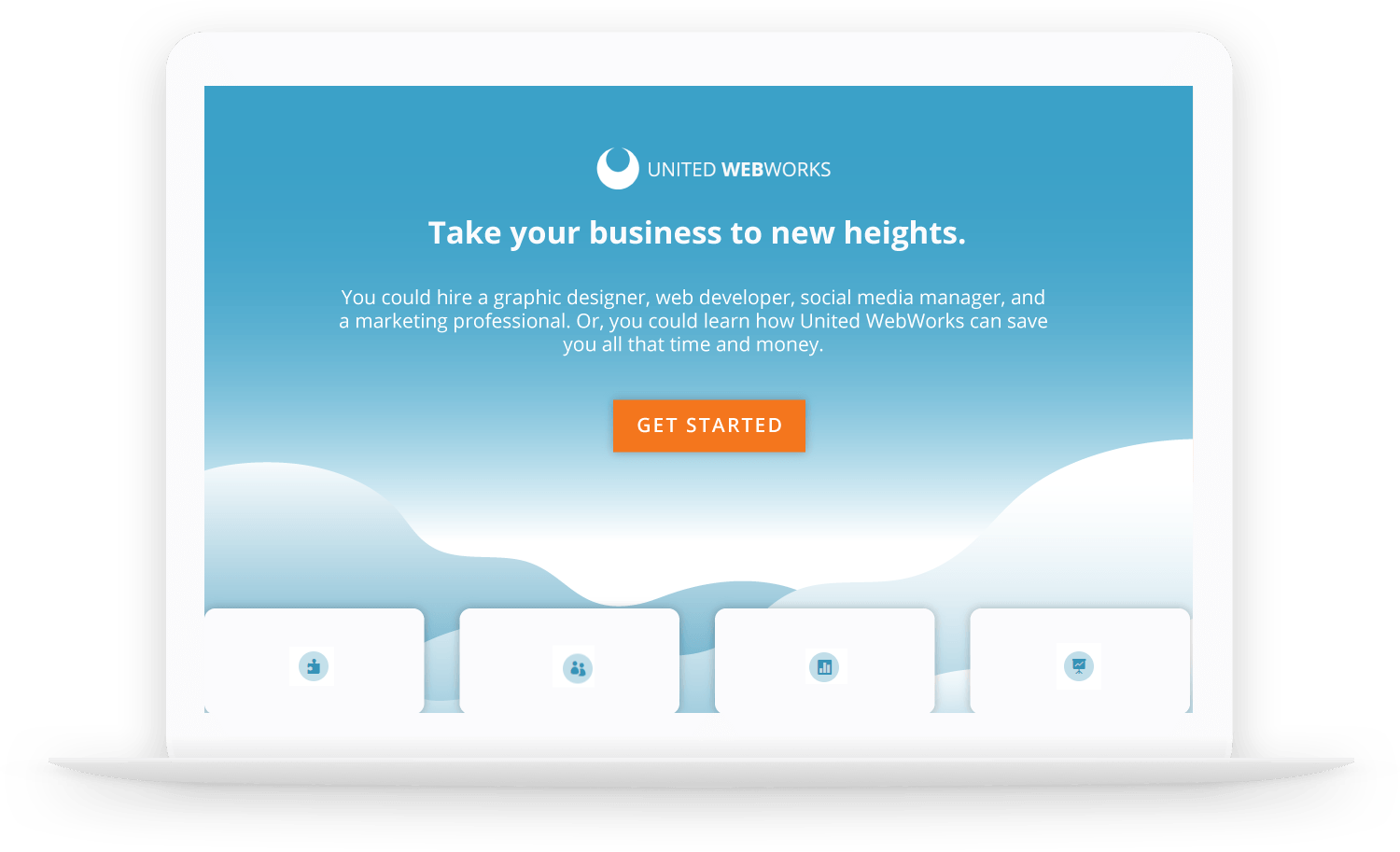 Web Design
Design & Development
Let's talk about your website.





Want to Drive More Traffic To Your Business?
We'll build your customized site.
Your brand needs a streamlined, ready-to-go website that reflects the hard work and many hours your company puts in. We specialize in modern, easy-to-use designs.
We'll implement powerful Search Engine Optimization.
You want to get found. You've put in hard work, and it deserves to be recognized. We can help boost your website to the top.
We'll provide post-launch support.
Even when your site is finished, you'll want to have peace of mind knowing that it's being monitored and treated by our team, day and night.
The terms "Web Design" and "Web Development" refer to the planning, production, publishing and maintenance of a defined set of interactive data intended to be accessed through an internet-connected device. Web Design is specific to the process of organizing the way the website elements appear to the viewer and Web Development describes the non-design aspects of a website including coding and the use of a content management system.
It's time to face the fact that your website is not all about you. Yes, there are good reasons to showcase your business by using eye-popping graphic design but remember: It's attracting customer contact information that counts.
United WebWorks of Savannah, GA makes web design WORK. You don't want a gorgeous, award-winning home page (though it probably helps), you want one that brings in leads, buyers and ultimately, revenue.
Many web design companies promise a beautifully crafted website with interactive elements displayed in artistic and clever ways – with all the right colors and stunning photos. Don't get us wrong, we like that too, but only if it turns visitors into leads.
If it's a home on the internet you need, United WebWorks is ready to deliver! We've designed and developed hundreds of high quality websites for our business and nonprofit clients over the years, and if there's one thing we've learned, it's this: It's not really a website you want, it's revenue! You need BOTH a well-crafted and high performing website.
What makes a truly great business website? Let's talk about yours.
Marketing Can Be Overwhelming
Let Us Help
With United WebWorks, you have your very own digital marketing department with certified experts in each of the skills listed below:
Testimonial
"Andrew and his team sat with us and took the time to listen to what we were looking for and helped us to separate popular fads from must haves to create an effective, attractive website. If you are looking for a group of professionals who are willing to work hard to design a website to fit your needs, while keeping you in the loop every step of the way, then call United WebWorks."
Karl Stephens, Finance Director, The Landings Association