United WebWorks was brought in to help Port City maximize their website. They had attempted to upgrade it for a few years, but never found the right working relationship with a web development firm. We were glad to make it happen for them! In about 60 days, their old, cluttered, ineffective site was replaced by a lead-generating, eye-pleasing home on the web.
Website Design & Development
SEO & Analytics
Ongoing Content Creation
Social Media Management
CRM System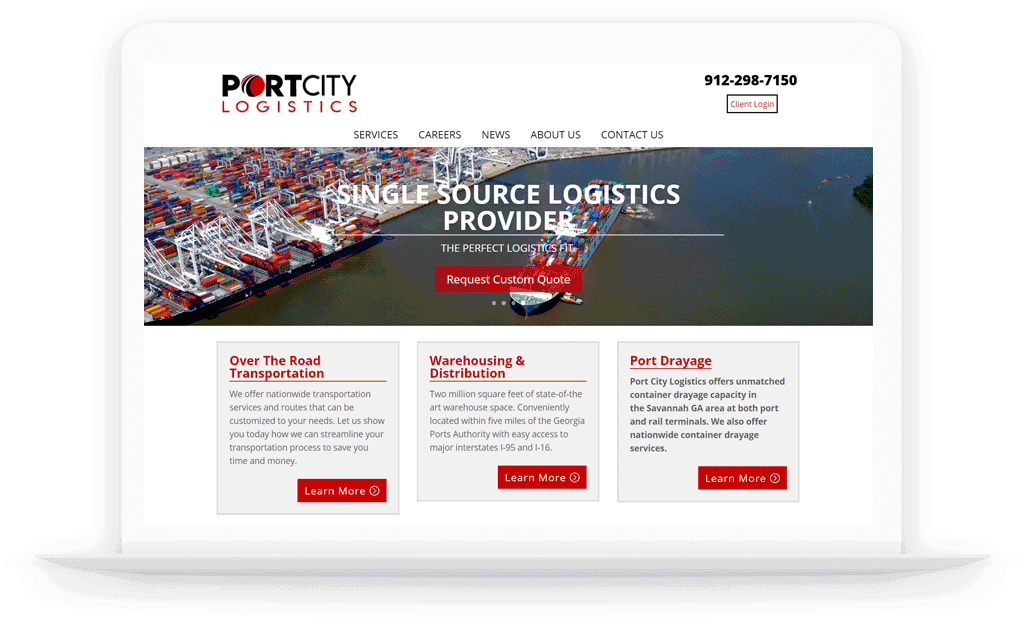 The United WebWorks staff set out  to create a website for a local Savannah attorney that not only offered great information but in a way that was friendly, helpful and full of hope. People on the verge of bankruptcy often feel overwhelmed, stress and scared about the future.  Changing colors, language and layout was just the tip of the iceberg for our marketing solution.
Brand Identity
Website Design & Development
SEO & Analytics
Social Media Generation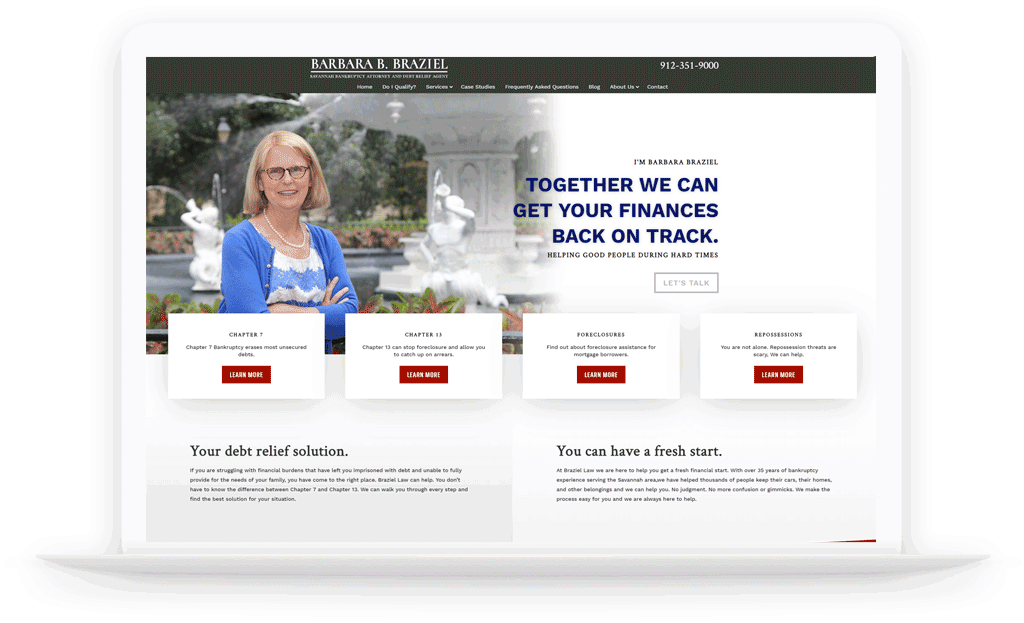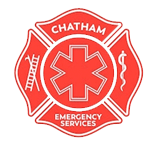 The new, improved website links to a Customer Relationship Management (CRM) platform that stores easily retrievable data on customers, job applicants, contacts and other stakeholders. It provides users access to forms they need in regards to insurance payouts.
Website Design & Development
SEO & Analytics