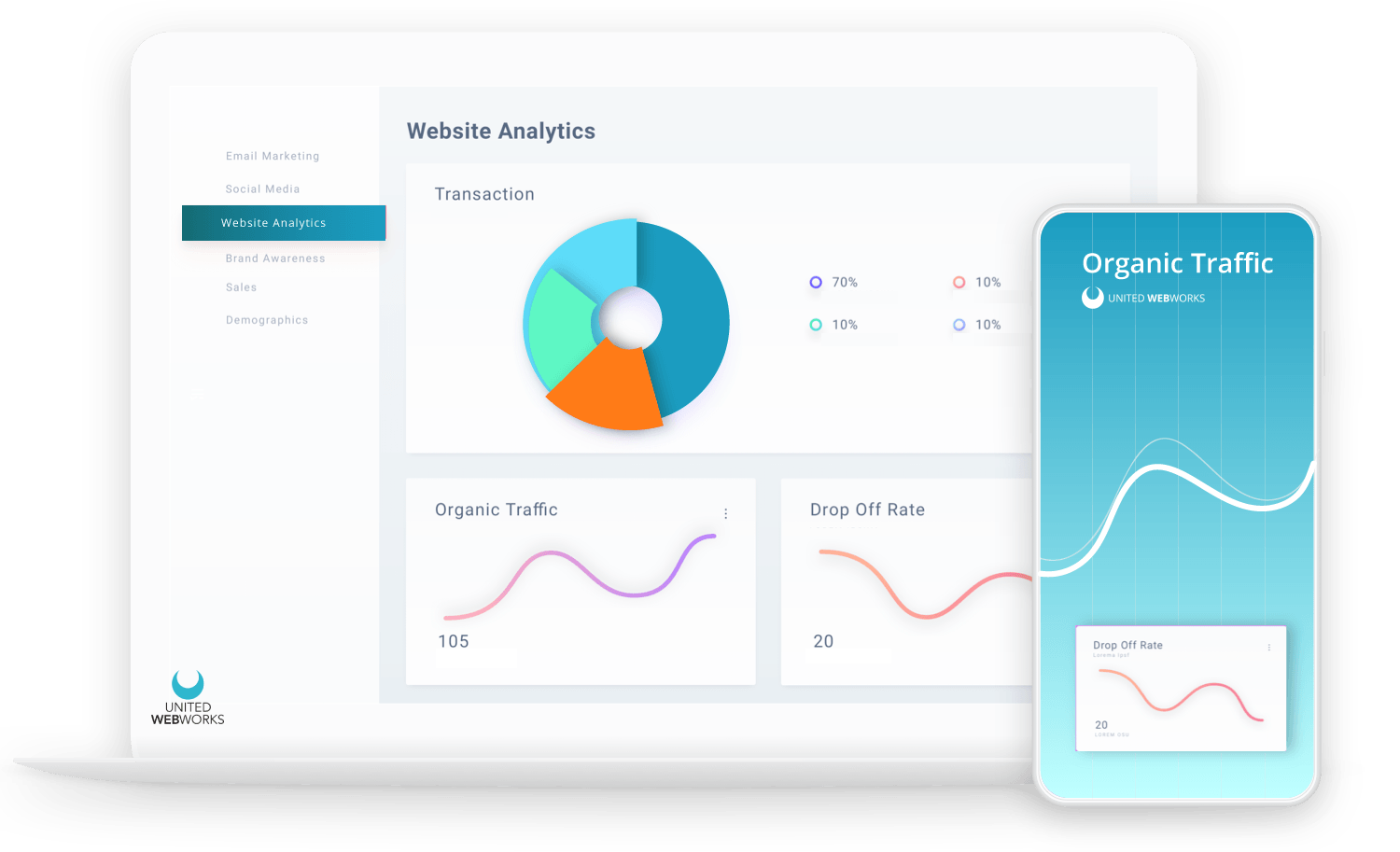 SEO
Search Engine Optimization
Great SEO puts you ahead of your competition for all the different words people search to find you
SEO – Search Engine Optimization
Keyword targeting with focus.
We research to find the best performing keywords in your industry and assign them to the appropriate pages on your website. We find the keywords that drive sales
Winning content strategies.
We will optimize the content on your current webpages for best SEO, Yes, content still is king.
Website Architecture Analysis.
Our team goes through a website making sure that the pages meant for the public can be found by the search engines. We want nothing holding you back.
Search Engine Optimization
More and more people search the internet EXCLUSIVELY when looking for your products and services. Do you know for certain what words they search? Does your business come up at the top of the list?
How well your site is positioned in these searches will, to a large extent, determine your revenue potential. But there is a lot more to it than just optimizing your site for SEO. What about the local listings (map listings) you see when you search? Do you want to be at the top of that list too?
Are you being seen?
Search Engine Optimization is a set of ever-changing techniques that our SEO experts use to upgrade your website's position on that crucial first page of search results. It starts with excellent content about the products and services you sell. Without optimizing your site, search engines will eventually find you and put you in their "index." While it is possible that this alone will help you get noticed, if you have any kind of competition, it is not likely to happen without help. 
SEO runs on keywords.
These are important words and phrases that are relevant to the content of the page. For example, if your business is bicycles and you are located in Savannah, GA you might include: bike, parts, wheels, frames, GA, speed, mountain bike, Georgia, racing bike, bicycle tune-up, tires, Savannah, etc.
The algorithms used by search engines change constantly and you need to stay on top of these changes in order to maintain your ranking.
There's no guesswork involved. We carefully research the top keywords in your industry – what they are, how popular they are, and how your competitors are using them. We then diversify your site's keywords to include others that are not as widely used. Lastly, we optimize the most profitable keywords for your location, such as Savannah, GA. The more qualified visitors, the better!
Marketing Can Be Overwhelming
Let Us Help
With United WebWorks, you have your very own digital marketing department with certified experts in each of the skills listed below: