HOW WE CREATED A COMFORTABLE WEBSITE THAT CREATES BUZZ
As a family-owned business, Hammock's AC prides itself on incredible service and customer satisfaction. Their slogan says it all: "We're not comfortable until you are!" Hammock's AC does everything in their power to get the job done correctly the first time. They needed a website that any user could easily navigate. That's when they called United WebWorks.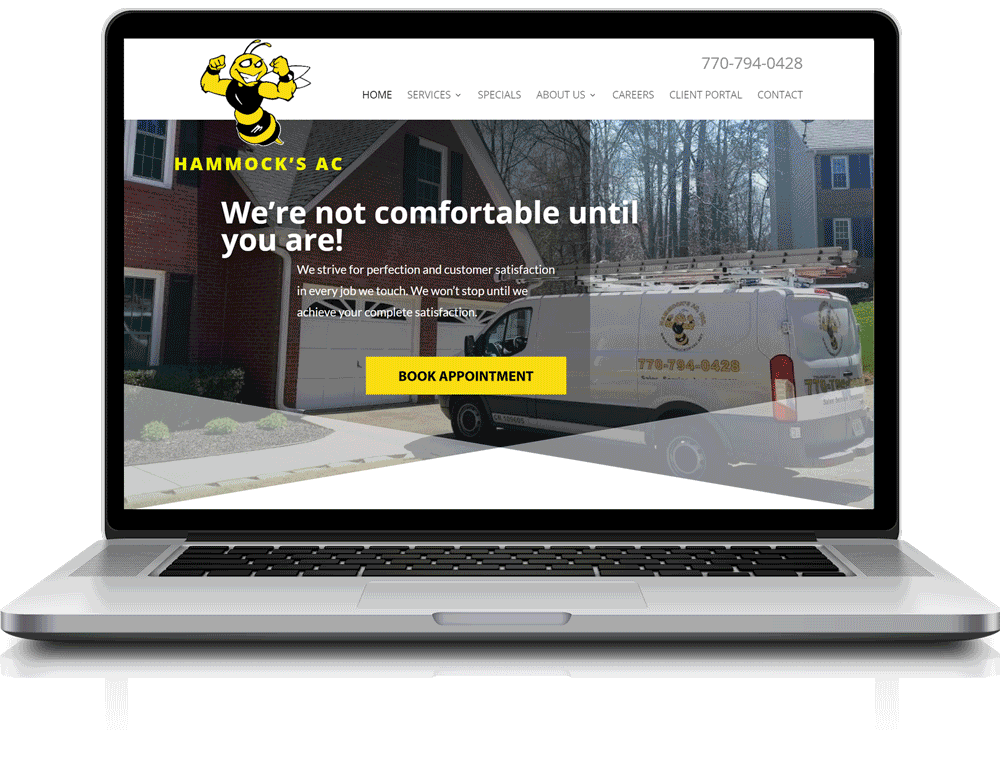 In about 60 days, we replaced their flawed website with one that could convert leads with ease. In addition, we added a power digital marketing plan that the Hammock's AC impact in the Atlanta area. 
Search Engine Optimization
Creative Social Media Campaigns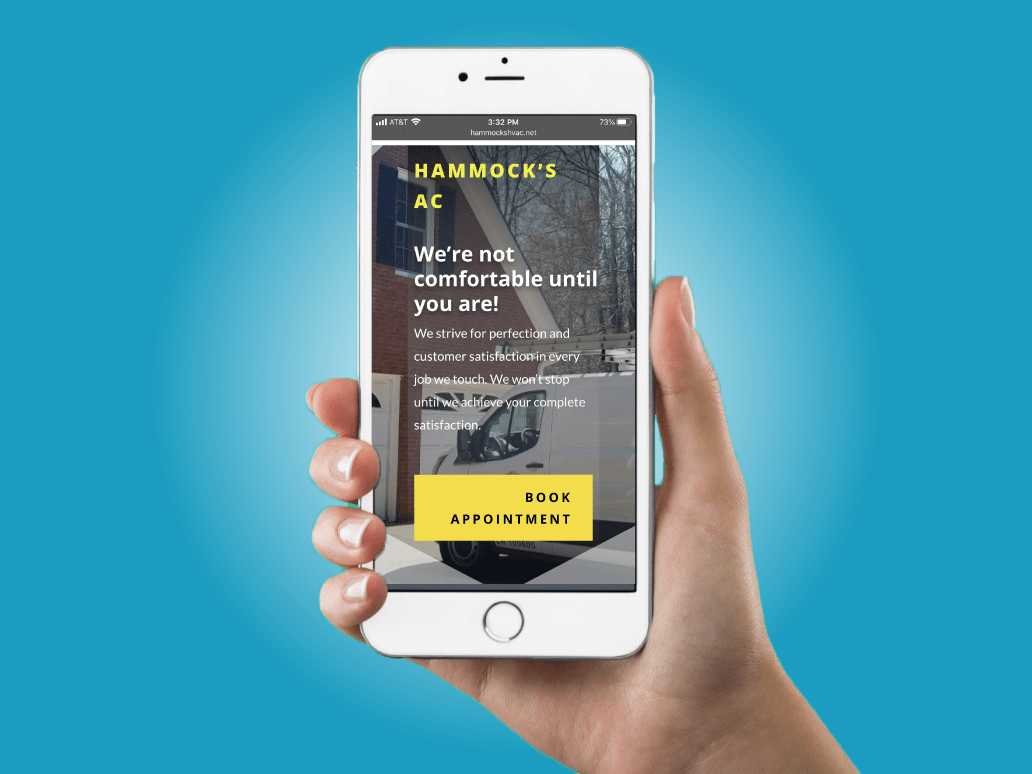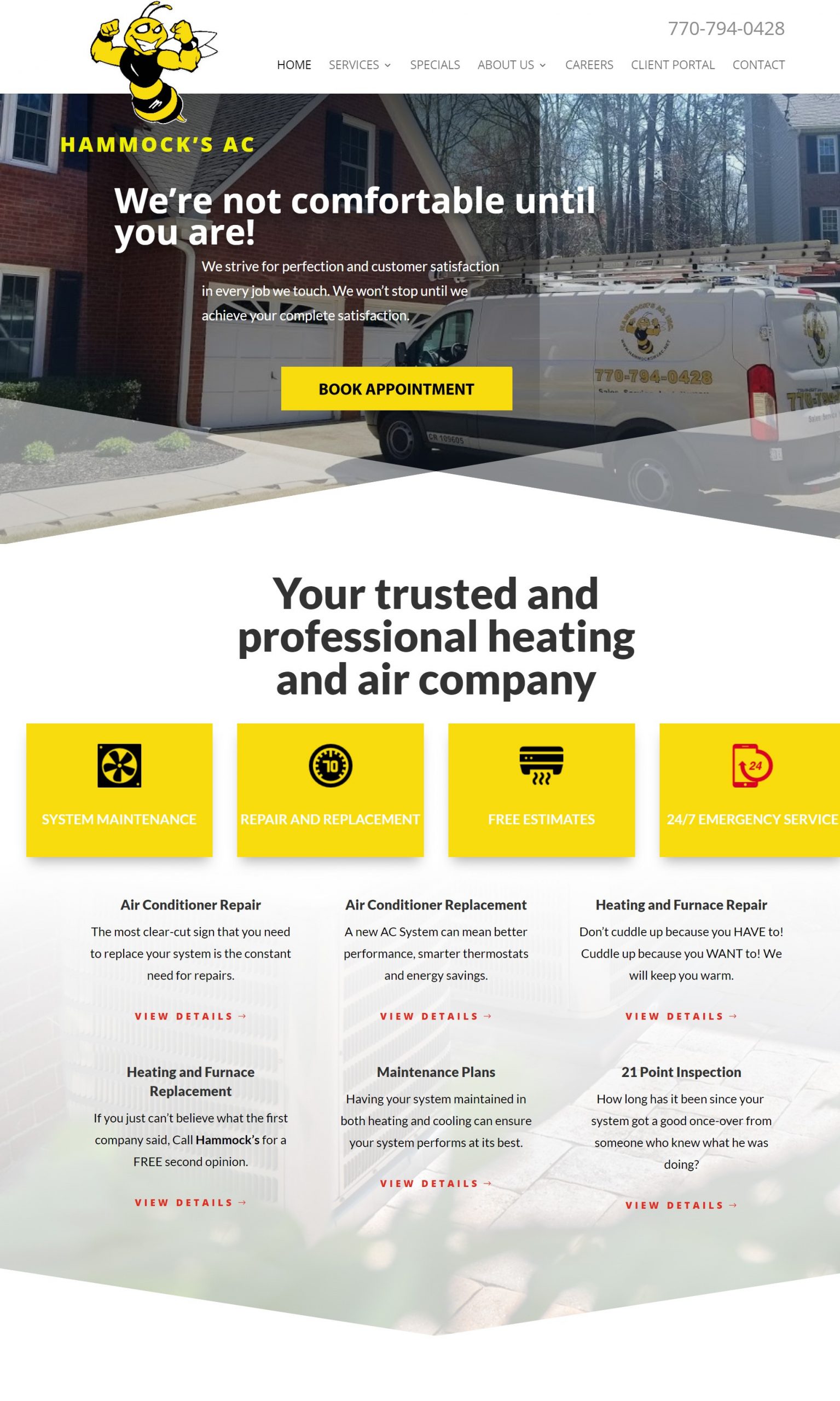 THE CHALLENGE
Hammock's AC needed a website that any user could navigate, no matter their internet experience. Hammock's AC needed a variety of information, images, and portals available to every user. 
OUR APPROACH
We created a new brand strategy that included a responsive clutter free website and an incredible range of social media content along with search engine optimization. 
EMPOWERING THE CUSTOMER
We provided a website and marketing platform that was easy for Hammock's AC to make changes to on their own. Just as importantly we provide the support of a talented team on call that includes web developers, graphic designers, brand managers and marketers to assist as their personal marketing team.
"United WebWorks has been a great full service partner in the revamp our website design and internet marketing strategies. Andrew and his team listened to our pain points, and also had great understanding of our goals. Their innovative content and design expertise has put our company on the path to expand our web presence and drive new leads to our expertise. UWW works professionally and efficiently, therefore producing results quickly. I highly recommend them for any of your web development needs! "
~Kacey Kennickell Ray