HOW WE CREATED A WEBSITE AND ALL-DIGITAL MARKETING STRATEGY IN A HIGHLY COMPETITIVE MARKET.
Barbara Braziel has had the honor of serving the Savannah area for over 35 years and we had the honor of assisting her busy law practice with designing and implementing a brand new branding strategy. Her office has helped thousands of families keep their cars, their homes and other belongings. She has traveled the entire nation meeting with experts and learning for her customers benefit and our website needed to reflect a company who was approachable and honest and knowlegable to fight for their clients financial rights.
In about 60 days, their old, cluttered, ineffective site was replaced by a lead-generating, eye-pleasing home on the web.
Creative Social Media Campaigns
Consistent Branding Message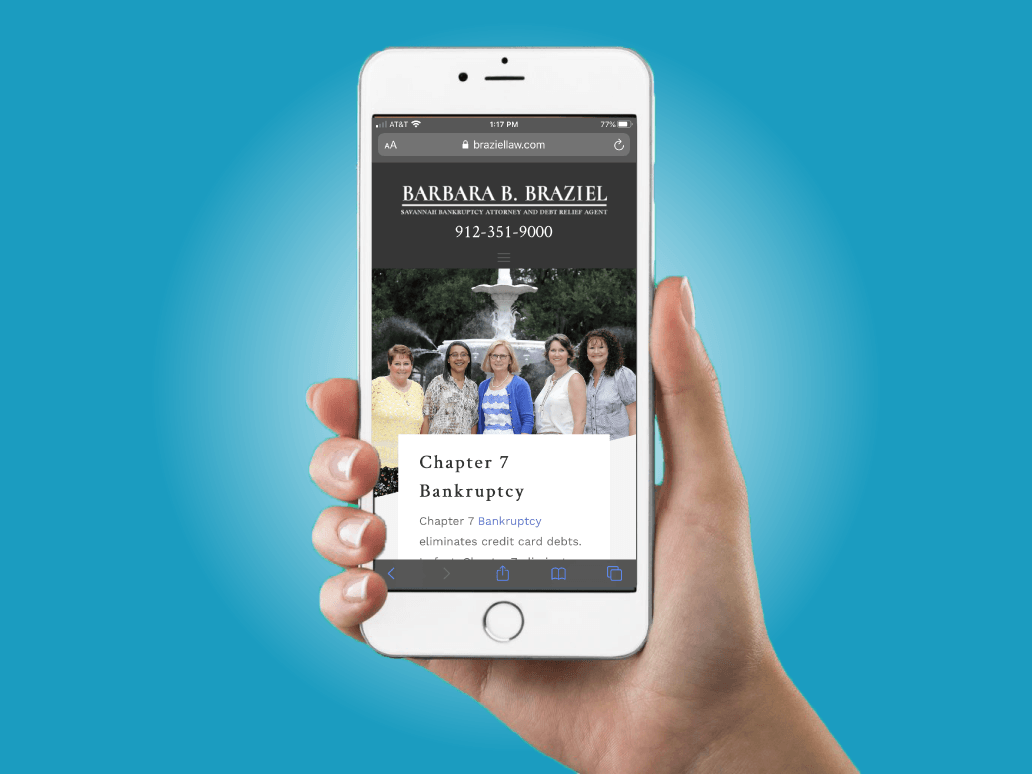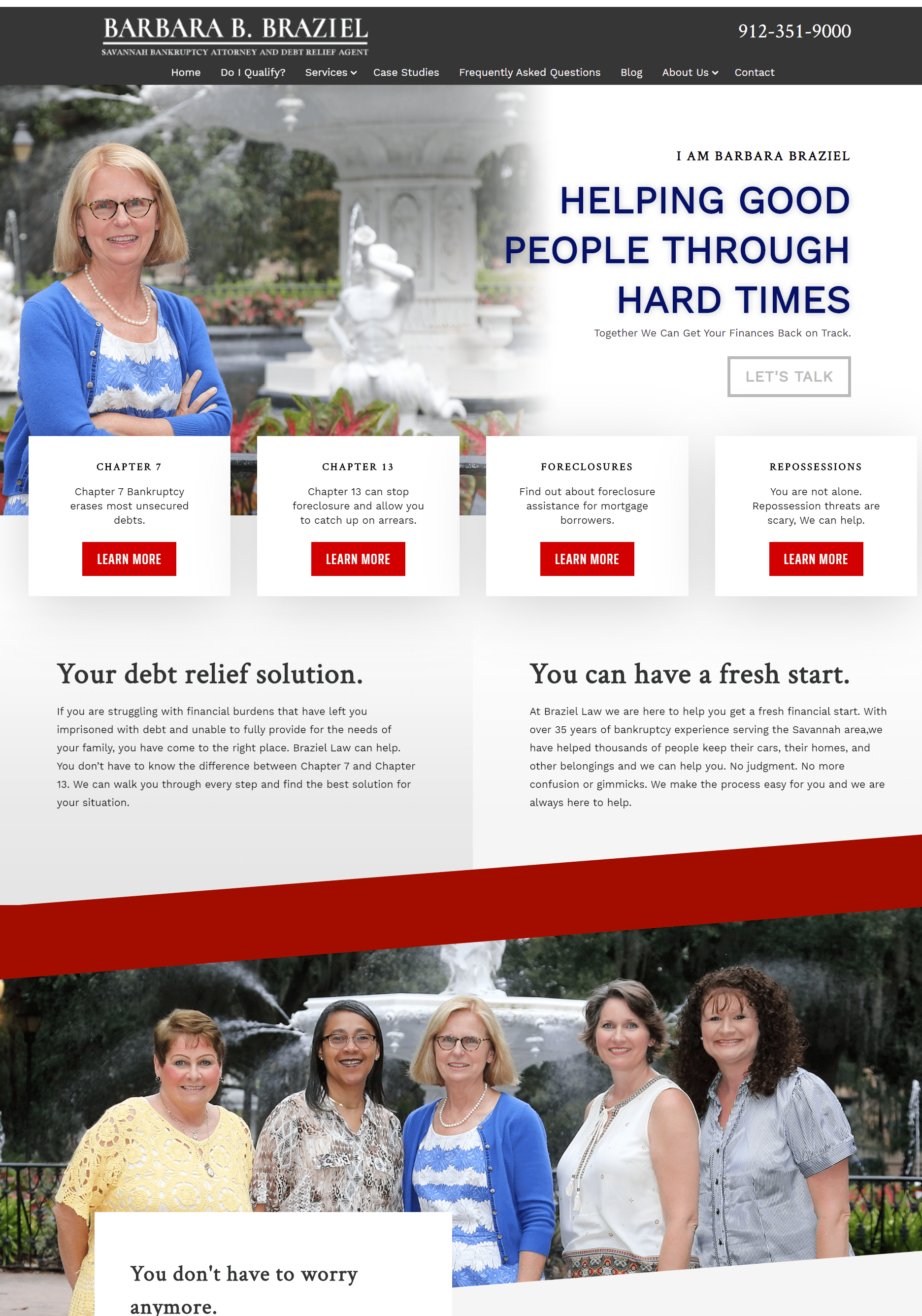 THE CHALLENGE
Our client, Braziel Law, wanted to connect with individuals who have found theirselves in finacial hardships and are looking for assistance with bankruptcy.
OUR APPROACH
We created a new brand strategy that included a responsive clutter free bankruptcy attorney website and a full gammet of social media promotions and organic content creation.
EMPOWERING THE CUSTOMER
We provided a website and marketing platform that was easy for their team to navigate. Just as importantly we provide the support of a talented team on call that includes web developers, graphic designers, brand managers and marketers to assist as their personal marketing team.
"United WebWorks has been a great full service partner in the revamp our website design and internet marketing strategies. Andrew and his team listened to our pain points, and also had great understanding of our goals. Their innovative content and design expertise has put our company on the path to expand our web presence and drive new leads to our expertise. UWW works professionally and efficiently, therefore producing results quickly. I highly recommend them for any of your web development needs! "
~Kacey Kennickell Ray