HOW WE CREATED A WEBSITE FOR A POWERFUL MOVEMENT
Girls on the Run is a nonprofit organization that seeks to recognize the power and unique differences that make girls unique. This organization seeks to inspire girls to maintain good health and joy through an experience-based curriculum that integrates running. Girls on the Run reached out to us to create an eCommerce website that could capture their apparel brand's needs.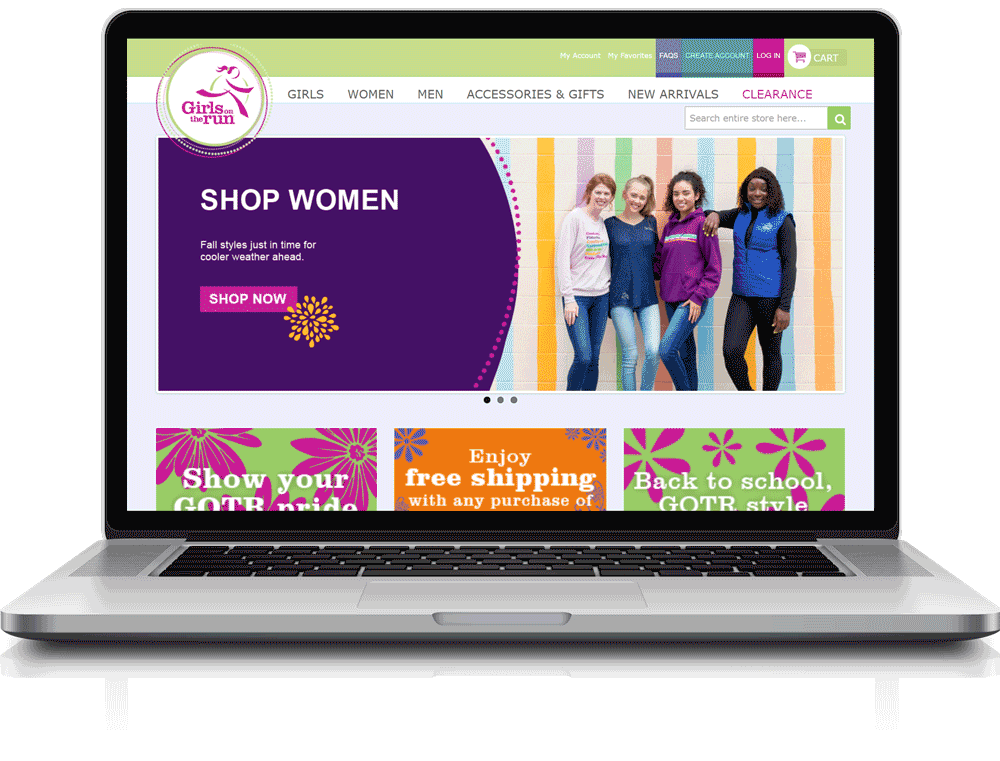 In about 60 days, we created a companion website that maintained stock numbers, created reports, and created apparel orders. Girls on the Run staff needed the ability to add/subtract stock from the website. We created a simplistic way to do so. 
Simplistic Report Creation
Streamlined Order Creation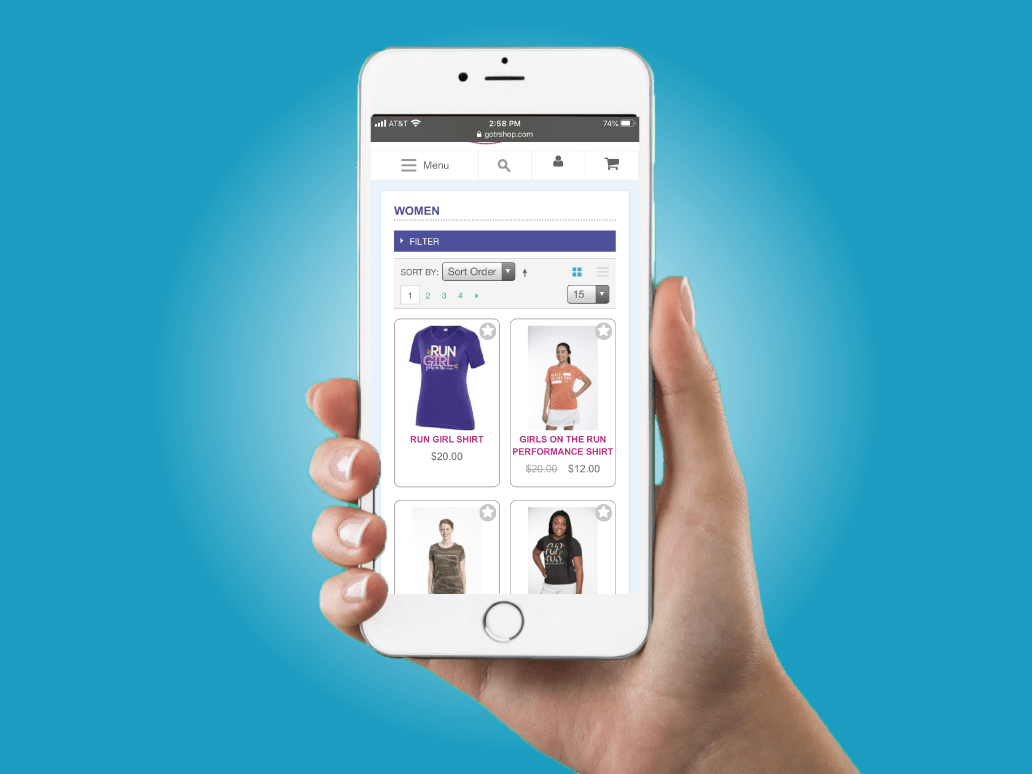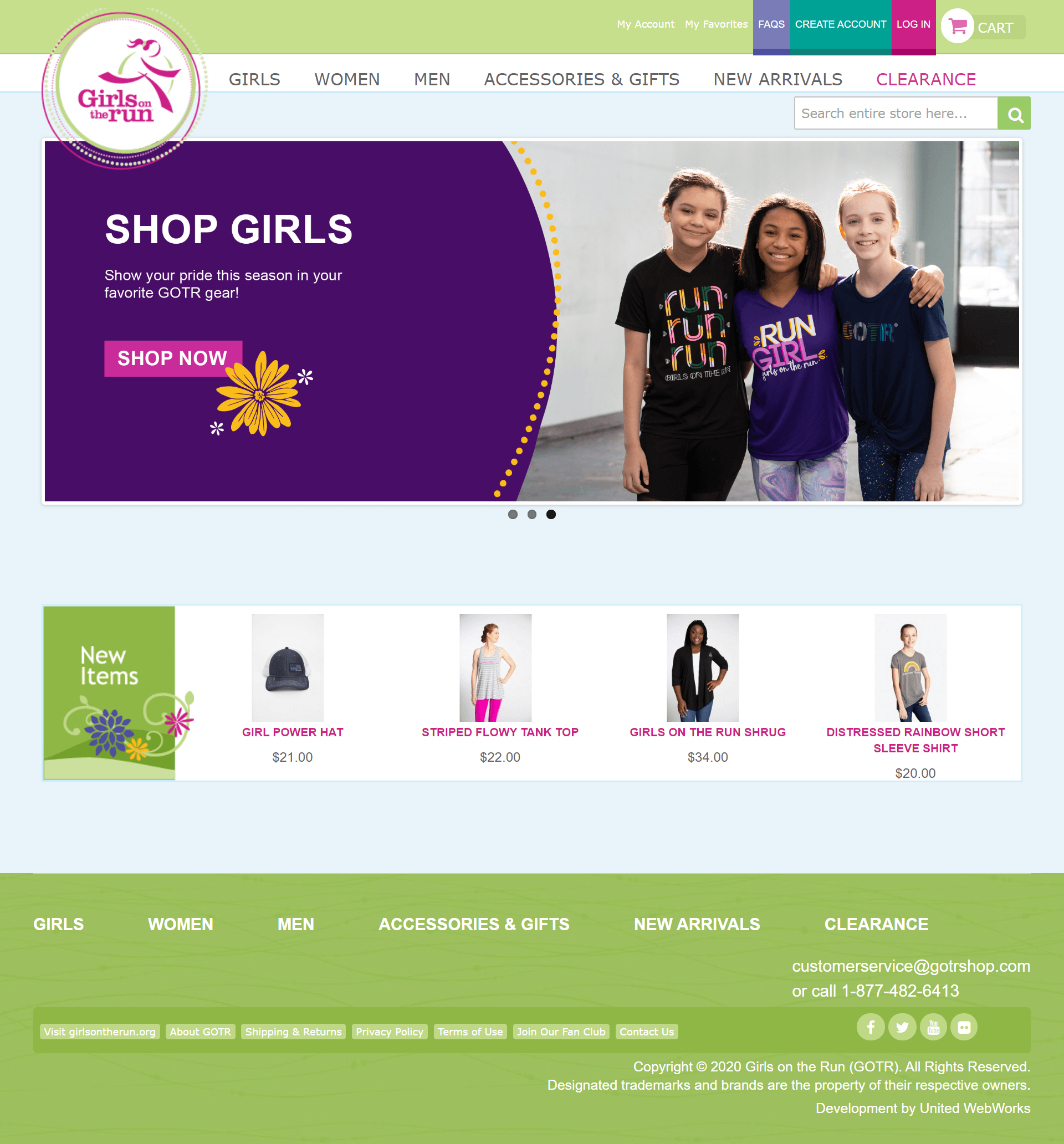 THE CHALLENGE
Girls on the Run needed an effective website to accommodate their evolving line of apparel. We needed to create a website that matched their main site and maintained eCommerce functionality. 
OUR APPROACH
We created a means for Girls on the Run administrators to quickly add or subtract stock from the website. We created a software that streamlines order functionality. 
EMPOWERING THE CUSTOMER
We provided a website that empowered Girls on the Run to make changes as needed. Just as importantly, we provided the support of a talented team on call that includes web developers, graphic designers, brand managers and marketers to assist as guides in creating an attractive and functional website. 
"United WebWorks has been a great full service partner in the revamp our website design and internet marketing strategies. Andrew and his team listened to our pain points, and also had great understanding of our goals. Their innovative content and design expertise has put our company on the path to expand our web presence and drive new leads to our expertise. UWW works professionally and efficiently, therefore producing results quickly. I highly recommend them for any of your web development needs! "
~Kacey Kennickell Ray