HOW WE CREATED A WEBSITE FIT FOR FIRST RESPONDERS
Chatham Emergency Services is a community-based nonprofit for fire, EMS, and security. CES commits to providing the highest level of emergency service to all of Chatham County. For almost 60 years, CES has provided fire protection for over 245 square miles for over 120,000 people. They're "for the community, by the community," and we were more than happy to get to work on this project.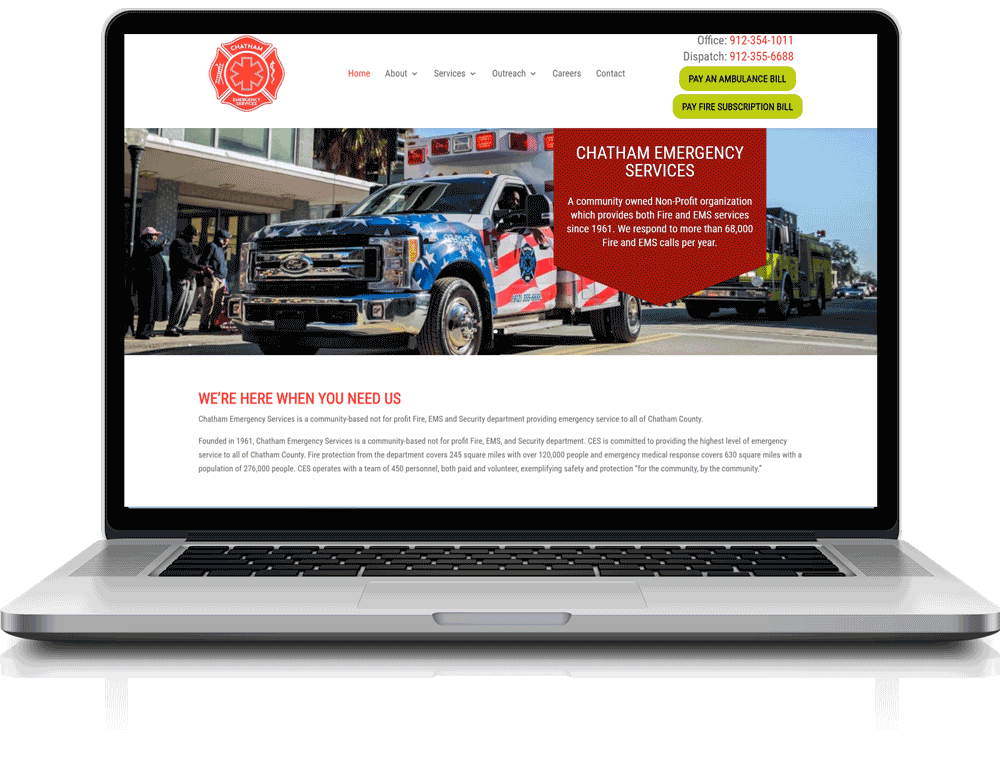 In about 60 days, their old website into a solid and functional website that provided ample information and easy navigation.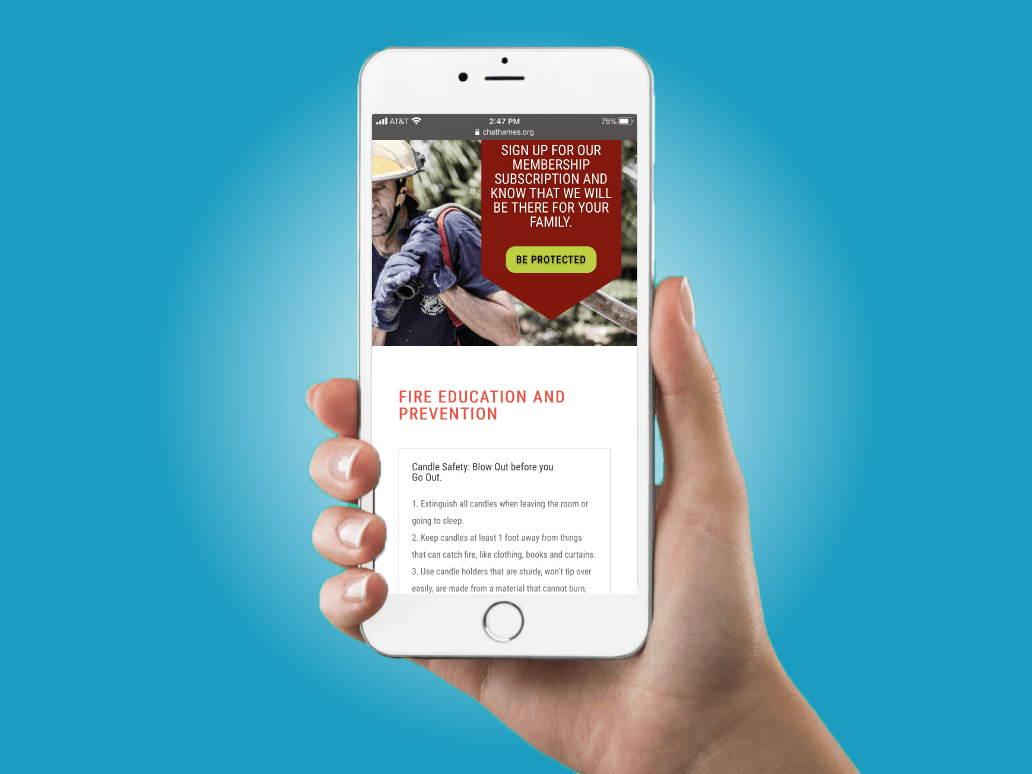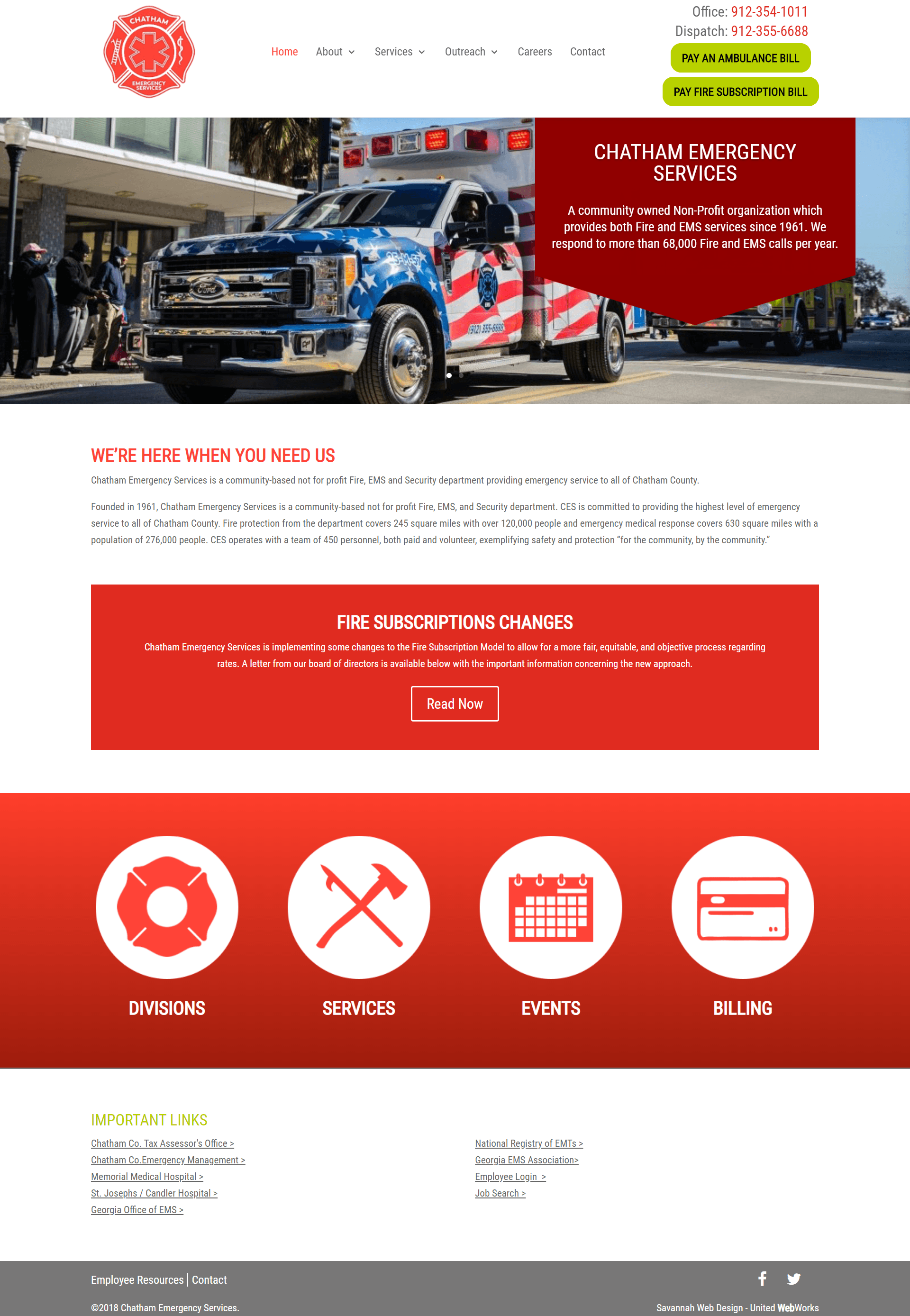 THE CHALLENGE
Chatham Emergency Services needed a new website that accommodated new information and a subscription portal. We needed to replace the old website with a much more user friendly product, all while accommodating a simultaneous re-branding. 
OUR APPROACH
We created a re-branding strategy that rejuvenated Chatham Emergency Services's overall image. We created a website that users could easily pay fire or ambulance bills from with ease. Our portals made this a very simple process. 
EMPOWERING THE CUSTOMER
We provided a website and marketing platform that was easy for Chatham Emergency Services to make changes to on their own. Just as importantly we provide the support of a talented team on call that includes web developers, graphic designers, brand managers and marketers to assist as their personal web developers.  
"United WebWorks has been a great full service partner in the revamp our website design and internet marketing strategies. Andrew and his team listened to our pain points, and also had great understanding of our goals. Their innovative content and design expertise has put our company on the path to expand our web presence and drive new leads to our expertise. UWW works professionally and efficiently, therefore producing results quickly. I highly recommend them for any of your web development needs! "
~Kacey Kennickell Ray