How we created a website to highlight a company committed to higher standards
Crawford Boiler is a family owned business. Their day to day operations are now ran by  John and William Stokes.  Crawford's  primary focus is Power House Maintenance in the Power Generation and Pulp & Paper Industries.
Crawford Boilers new website is a main tool for their online and mobile marketing campaigns. Beyond the service descriptions, the website provides a project gallery, displaying photos of their past work.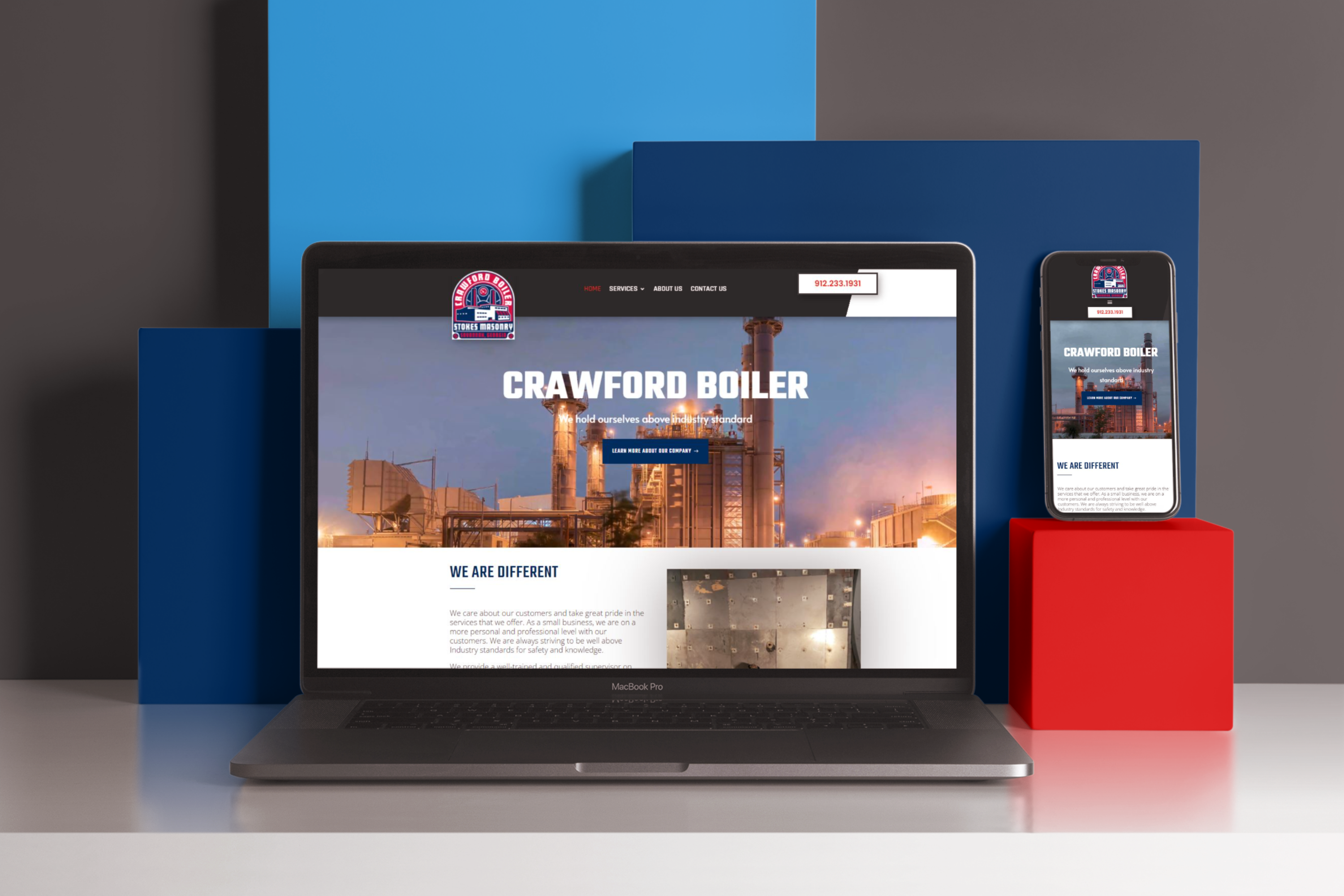 In about 60 days, we replaced their flawed website with one that could convert leads with ease. 
Search Engine Optimization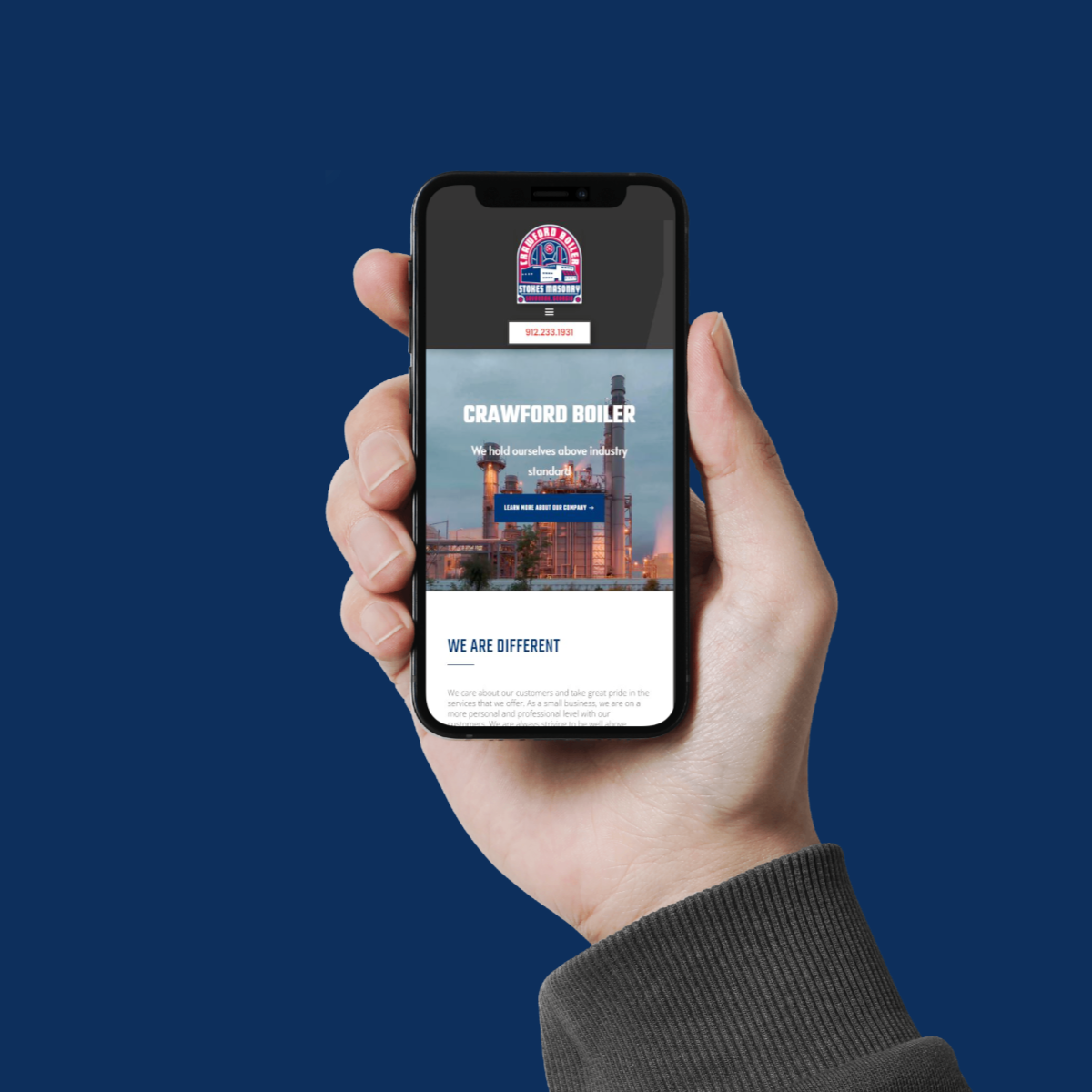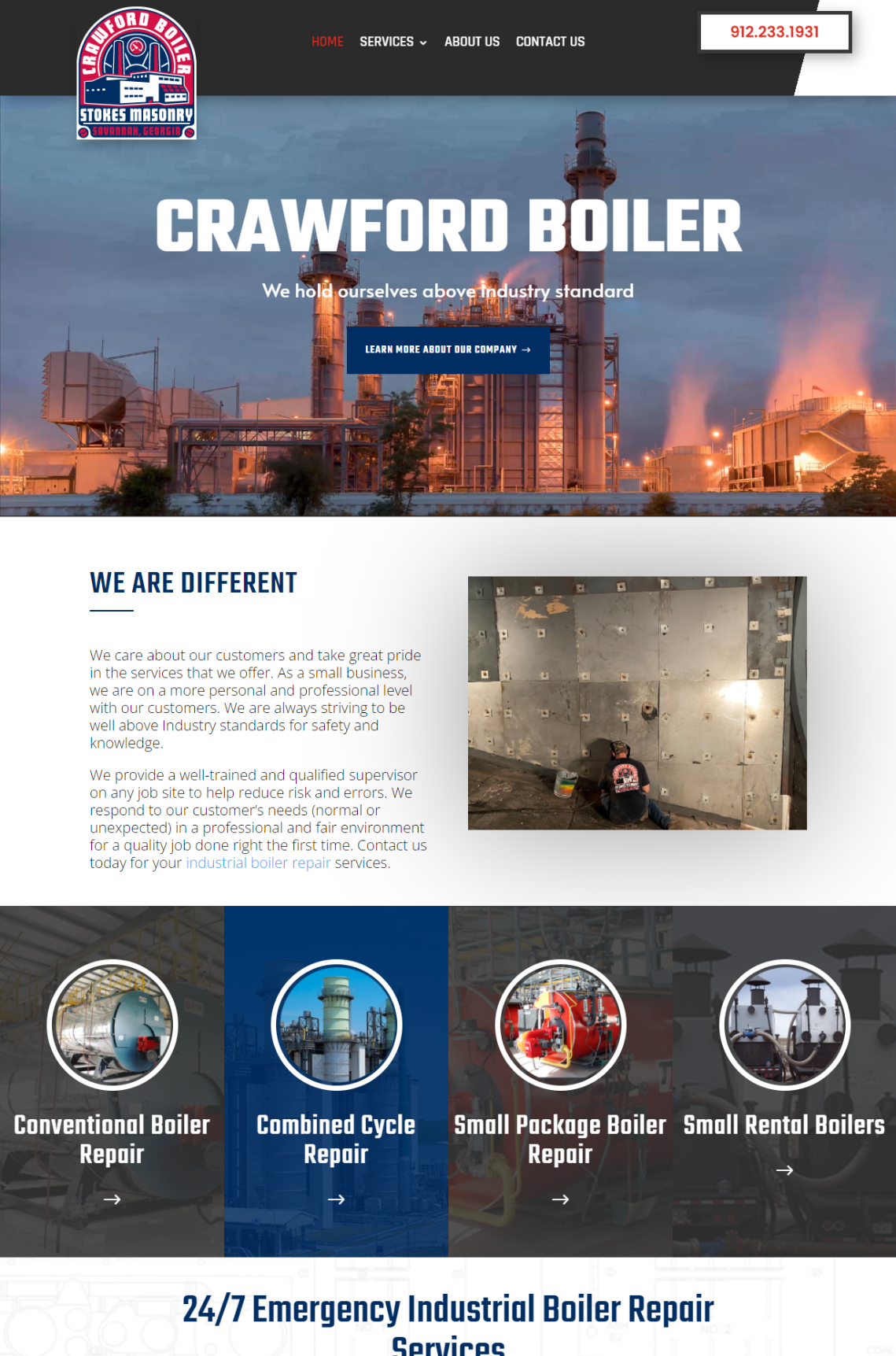 THE CHALLENGE
Crawford Boiler needed a website that any user could navigate, no matter their internet experience. The current website was difficult to navigate and didn't hav e clear path outlined to convert visitors to clients.
OUR APPROACH
We created a new brand strategy that included a responsive clutter free website with well thought out content and calls to action. 
EMPOWERING THE CUSTOMER
We provided a website on a  platform that was easy for them to make changes to on their own and training on how to make them. Just as importantly we provide the support of a talented team on call that includes web developers, graphic designers, brand managers and marketers to assist as their personal marketing team.
"United WebWorks has been a great full service partner in the revamp our website design and internet marketing strategies. Andrew and his team listened to our pain points, and also had great understanding of our goals. Their innovative content and design expertise has put our company on the path to expand our web presence and drive new leads to our expertise. UWW works professionally and efficiently, therefore producing results quickly. I highly recommend them for any of your web development needs! "
~Kacey Kennickell Ray