HOW WE CREATED AN EFFECTIVE WEBSITE FOR A HERCULEAN LOGISTICS PROVIDER
Port City Logistics challenges what a traditional third-party logistics business can do. They welcome the most complicated tasks with open arms, just as we did with this project. Port City Logistics manages third-party transportation, warehousing, distribution, and drayage for a wide range of clients. Since 2001, Port City has grown to unfathomable levels and continues to grow each year. They needed a website that would attract customers and get the job done. That's when they called United WebWorks.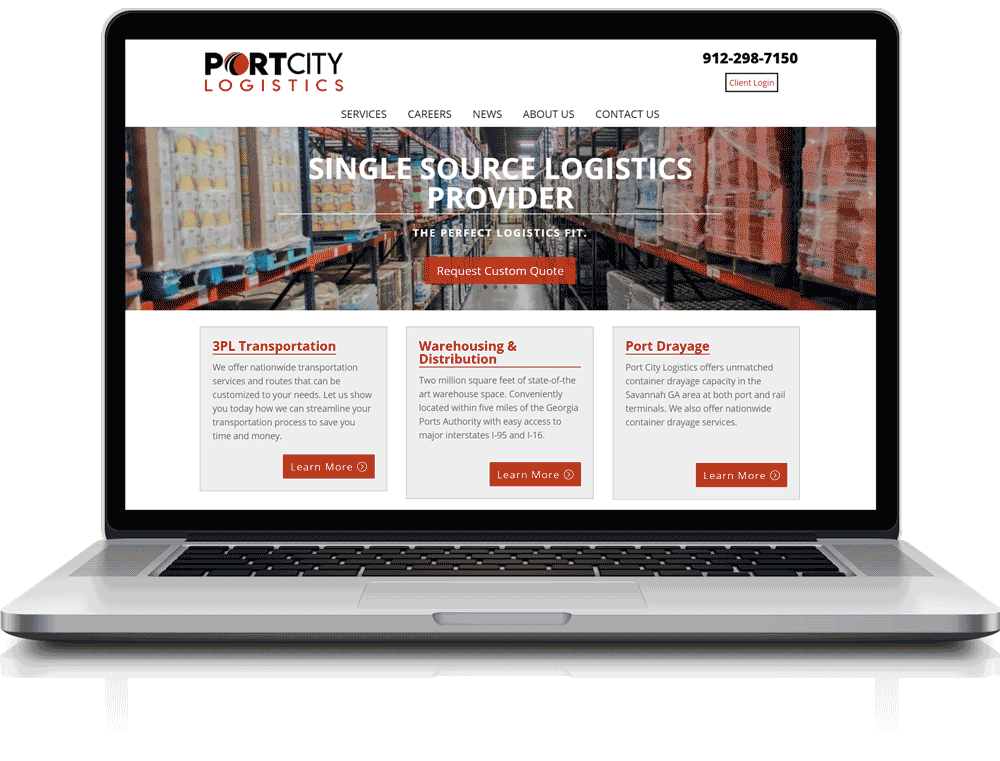 In about 60 days, we revitalized Port City's unresponsive website with a customized site that could scale as business continued to grow. We combined this new website with a brand new digital marketing campaign that sought to improve Port City's search engine rankings. Now, Port City's reach attracts new customers far beyond the Coastal Empire and Low Country.  
Creative Social Media Campaigns
Search Engine Optimization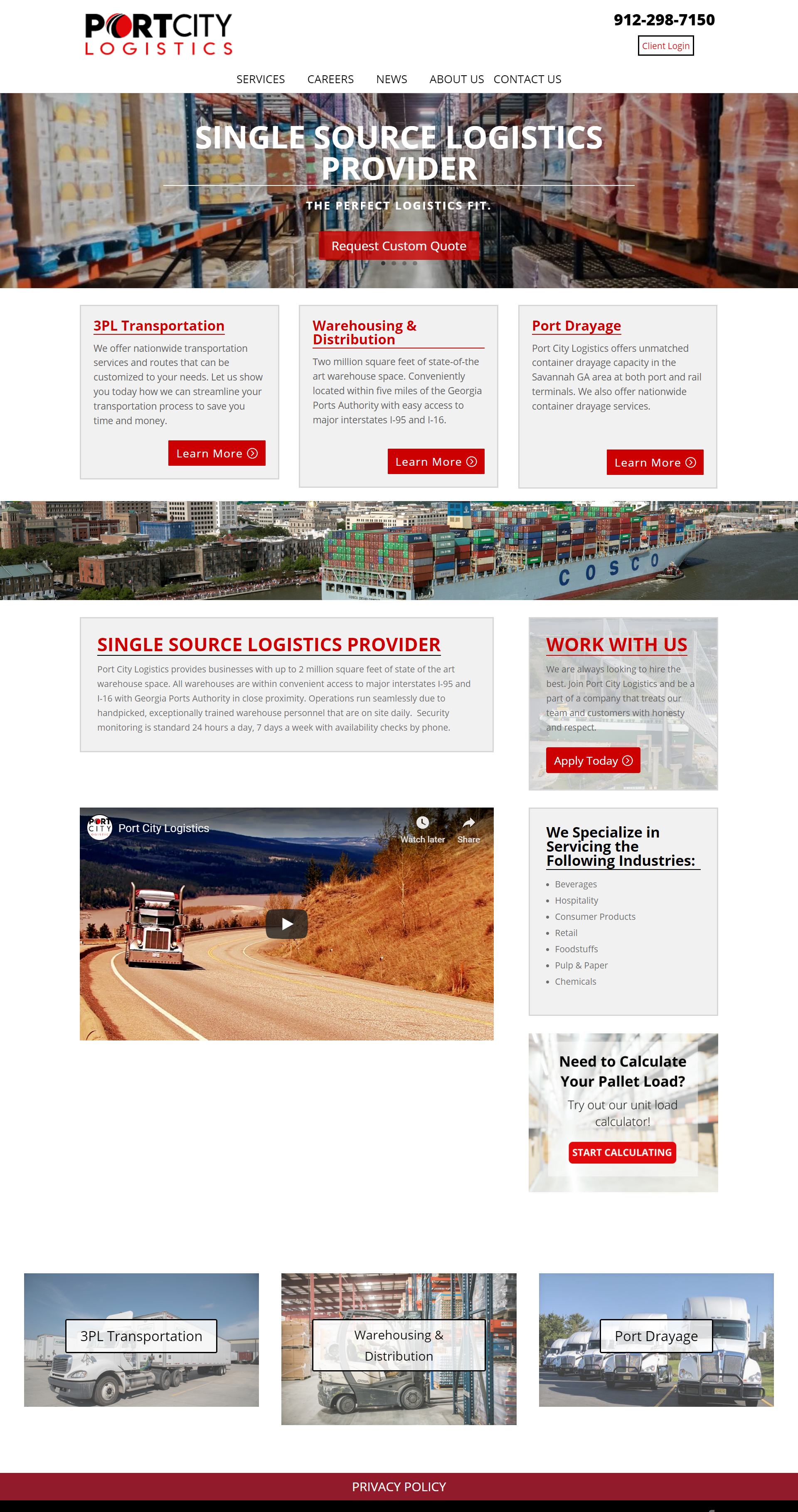 THE CHALLENGE
Port City wanted to push boundaries and continue to expand business, but struggled to do so with an unresponsive website. Our team analyzed each individual need and delivered tweaks as necessary until a final product arrived.  
OUR APPROACH
We created an easy-to-use website that was simple, yet informative. As soon as the website went online, we began our marketing push to attract new customers by creating social media campaigns, working in tandem to create research articles, and remaining in constant communication to make changes as the logistics world evolves. 
EMPOWERING THE CUSTOMER
We provided Port City with the power to make changes on the fly, but just as any growing business struggles with, Port City needed someone to make these changes. We support Port City via our talented team on call that includes web developers, graphic designers, brand managers and marketers to assist as their personal marketing team.
"United WebWorks has been a great full service partner in the revamp our website design and internet marketing strategies. Andrew and his team listened to our pain points, and also had great understanding of our goals. Their innovative content and design expertise has put our company on the path to expand our web presence and drive new leads to our expertise. UWW works professionally and efficiently, therefore producing results quickly. I highly recommend them for any of your web development needs! "
~Kacey Kennickell Ray