HOW WE CREATED AN GRACEFUL WEBSITE FIT FOR EVERY AESTHETIC
For almost fifty years, the nonprofit Art League of Hilton Head has been the Low Country's creative core for innovative design and art. With a wide variety of renowned art instructors, the Art League of Hilton Head hopes to help create the next generation of astute artists. We were tasked with creating a brilliant website that attracted budding artists in the area.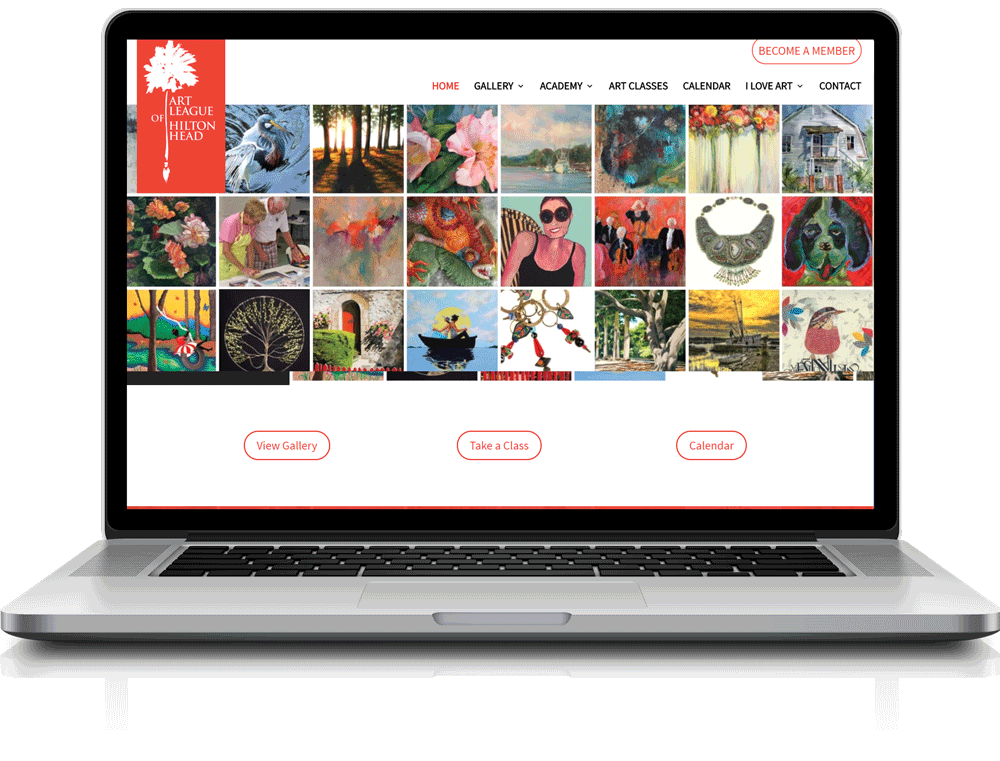 In about 60 days, we replaced their dysfunctional and non-responsive website with one that could display art, schedule classes, and inform the masses about the Art League of Hilton Head.
Aesthetically Pleasing Design
Simplistic Payment Servers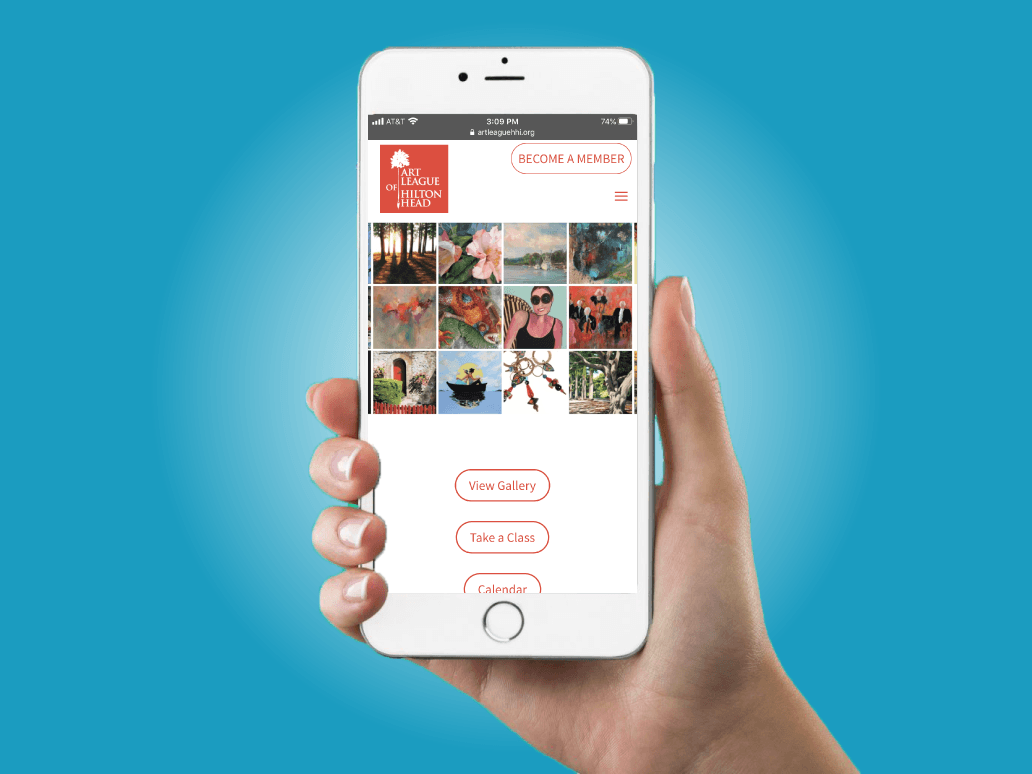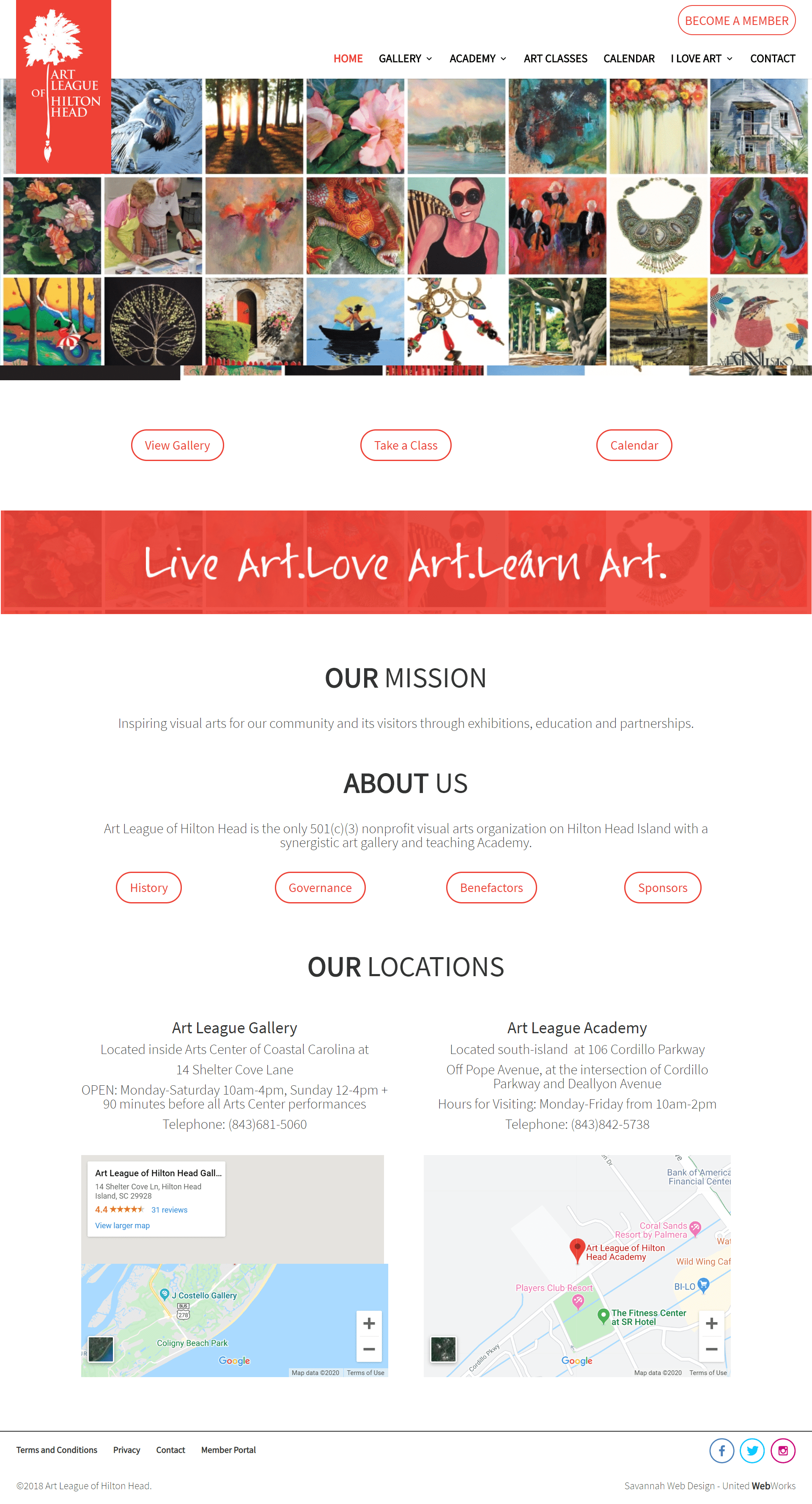 THE CHALLENGE
Our client, Art League of Hilton Head, wanted to connect with artists with the resources necessary for success. We had to make a website that would please the eyes of numerous artists, but also utilize schedule functionality tools. 
OUR APPROACH
We created a new website that combined pleasing visuals with easy-to-use functions. We sought to create a scheduling system that could easily be changed on the fly. 
EMPOWERING THE CUSTOMER
We provided a website that put the Art League of Hilton Head back in power. Just as importantly we provide the support of a talented team on call that includes web developers, graphic designers, brand managers and marketers to assist as their personal marketing team.
"United WebWorks has been a great full service partner in the revamp our website design and internet marketing strategies. Andrew and his team listened to our pain points, and also had great understanding of our goals. Their innovative content and design expertise has put our company on the path to expand our web presence and drive new leads to our expertise. UWW works professionally and efficiently, therefore producing results quickly. I highly recommend them for any of your web development needs! "
~Kacey Kennickell Ray