HOW WE CREATED A WEBSITE WITH FLARE AND FUNCTIONALITY
For the past 25 years, Savannah Riverboat has expanded, developed and established itself as an anchor among historic River Street's  icons. When asked what makes his company successful, Capt Claughton mused, "If you give good service, the public will flock to the waterfront and enjoy what you have to offer.  I cannot help to think this is the winning formula if you run a small ferry boat or a multi-state excursion operation."
There's a world of difference between their former website and the new produced online marketing platform. The new site features more content organized in a simpler design. Nagvigationwas simplified, driven by the questions visitors want answered quickly.
While still majoring in high quality photography, the images are organized in a more meaningful way. In addition a new ticket purchasing system was integrated streamlining daily transactions. 
Search Engine Optmization
Streamlined Order Creation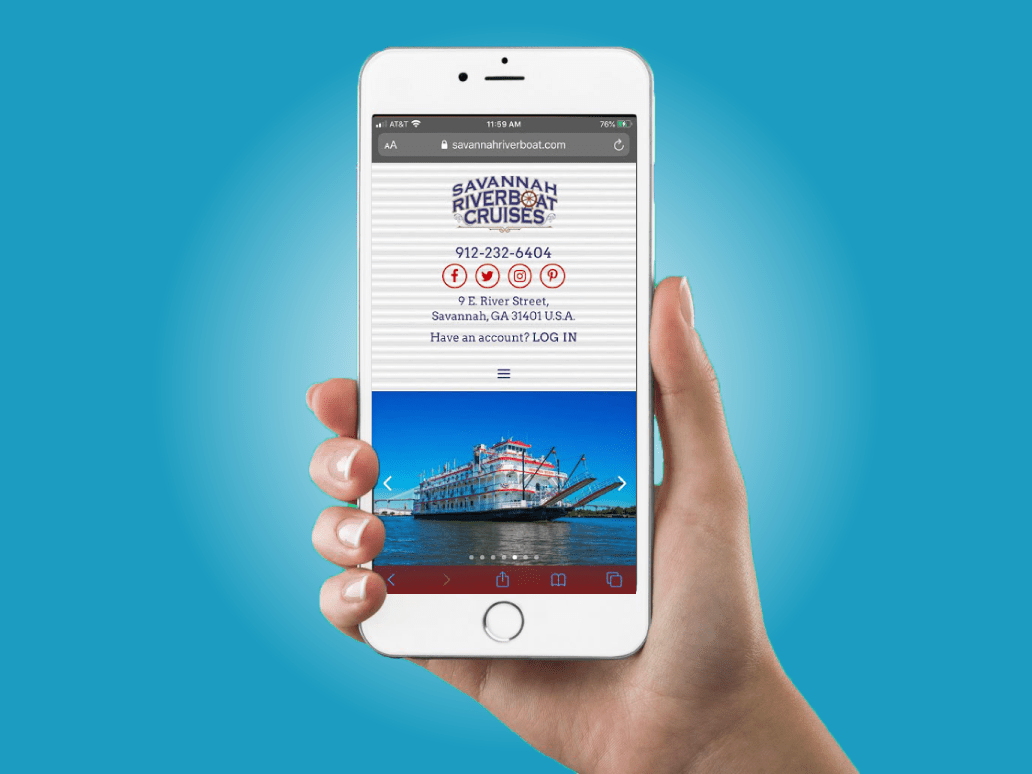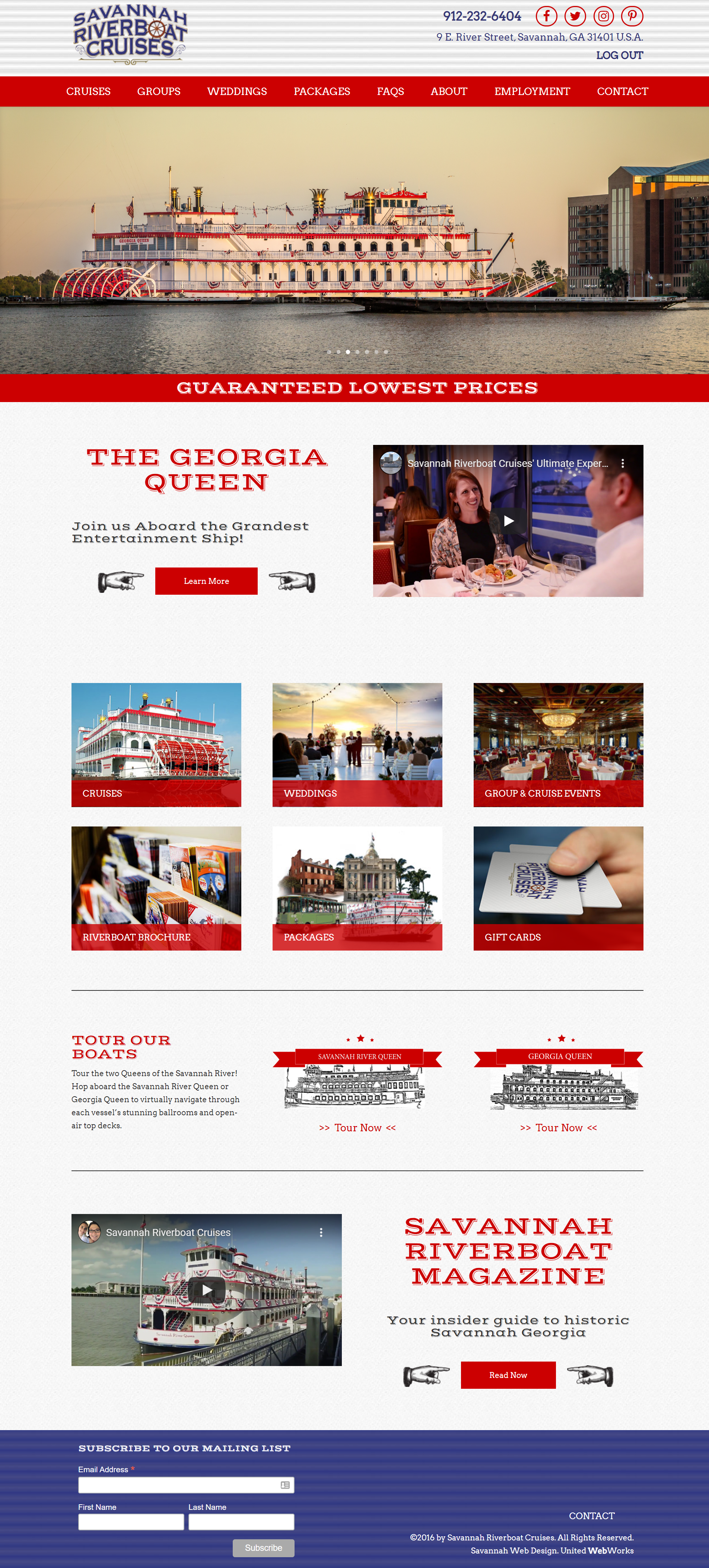 THE CHALLENGE
Savannah Riverboat needed an effective tourism industry website to accommodate their growing business. We needed to create a website that simplified navigation and transformed visitors into customers.
OUR APPROACH
The primary goal of the project was to improve Savannah Riverboat Cruises's appeal to visitors. Cross promotion with other attractions in Savannah was easy and there are now links to and from Savannah Riverboat Cruises's site from a number of other popular attractions like sightseeing tours, historical parks, ghost tours, local hotels and more. 
EMPOWERING THE CUSTOMER
On any tourism website like this one the information displayed changes rapidly and must be a very short loop between any changes and the page a visitor sees. Menus, pricing, special events, upgrades, blogs, partnerships, coupons- all of these may change to some degree every day! The last thing you want is to try communicating a change clearly to a web provider, and hope they update it ASAP.
That's why we set up the Savannah Riverboat Cruises site on WordPress, then offered thorough training for the marketing staff in their offices so they can update on the fly without a middleman. Training and support is ongoing; so whenever they need help, it's just a text, email or phone call away.
"United WebWorks has been a great full service partner in the revamp our website design and internet marketing strategies. Andrew and his team listened to our pain points, and also had great understanding of our goals. Their innovative content and design expertise has put our company on the path to expand our web presence and drive new leads to our expertise. UWW works professionally and efficiently, therefore producing results quickly. I highly recommend them for any of your web development needs! "
~Kacey Kennickell Ray